Sensory peak, climax, discharge of sexual tension or as our Gallic neighbors call it: "little death". There are many words that we could use to define the female orgasm and, surely, each woman would choose one. Because there are hundreds of ways to reach orgasm, although sexuality experts agree that there is a main physical culprit: the clitoris.
The root of the word already gives us a clue: "orgasm" comes from the Greek organ, which means "to boil, to burn". A release of arousal that occurs for a few seconds and that can be achieved in the most diverse ways.
In recent times, sexual health experts have tried to break with the myth of the classes or types of orgasms to make an idea clear: there are as many orgasms as there are people in the world.
And, what's more, everyone can feel or react to an orgasm in different ways. At present, it is emphasized that pleasure always lies in the brain. In fact, there are some people who manage to reach this climax with their imagination, while thinking about an exciting situation or dreaming in their sleep. And it does not necessarily have to occur with mechanical stimulation through direct touch to the genitals.
As our SexCoach Bea says in her tuppersex: "The body is a wonderful map of erogenous zones. You have to dare to discover them!"
With this idea we want to emphasize that when talking about orgasm we should not genitalize, that is, focus only on the sexual organs (something that usually happens when we address both female and male orgasms).
Vaginal Orgasm and Clitoral Orgasm = Orgasm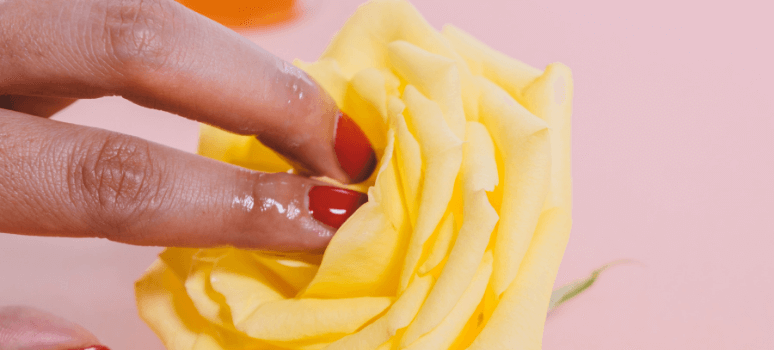 Sexuality (and especially the feminine one) has been as much forgotten as mythologized. In fact, as we explained in the post on the history of vibrators, the vibrator was invented to help doctors who gave long vaginal massages aimed at relieving what they called "hysteria" at the time. A pathology at the time that was manifested by pain in the lower part of the stomach, a certain inexplicable lubrication of the vagina and that was accompanied by nervousness, insomnia and "hot flashes" of the womb. The culprit was again the clitoris!
Until a few decades ago, the theory developed by the psychologist Sigmund Freud at the beginning of the 19th century on the existence of two types of orgasms was still defended: the clitoral (which was linked to masturbation) and the vaginal (it was considered the most mature).
But the truth is that currently this idea has less and less force, what was previously considered vaginal is in a certain way also clitoral, since the clitoris is stimulated through the vagina. In the end, everything comes to the same point: orgasm.
The reason? The hormones that cause orgasm in women are found in the clitoris, but as the opening of the vagina is connected with the clitoris, some women can reach orgasm with stimulation of this area. And it is that the clitoris is not only "the nugget of love" The "the pleasure button" that we have in the upper part of the vaginal lips. That is the glans of the clitoris, but inside continues a wonderful organ. In short, what is commonly called the clitoris and G-spot, is the same organ with external and internal zones. As it is much easier to stimulate ourselves from the outside than from the inside, almost all women are more of "clitoral" than "vaginal" orgasms. Hence the importance of masturbating and getting to know each other, knowing what we like the most and thus, if necessary, being able to transmit it to our sexual partners. If you don't know yourself or don't know how to give yourself pleasure, it won't be easy for another person to know you or give you pleasure… logical, right? 😉
Curious facts about the clitoris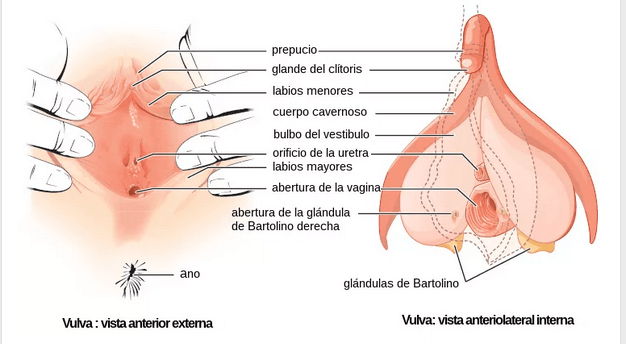 Did you know?
The clitoris only has one mission in this life: to give us pleasure! So far no other "missions" have been found. It is the main physical responsible for female sexual pleasure!
The clitoris has around 8,000 wonderful endings (the penis has approximately 4,000…) that are stimulated from the outside (the glans) or from the inside (vagina – G-spot). Discover them!
The clitoris does not age, it has the same capacity to give us pleasure at 20 than at 80 years old… Let's take advantage of it!
Of course, like everything in this life, what is not used, atrophies… So, let's liven it up!
The thousand and one ways to reach orgasm
When we talk about sexuality, we always emphasize that there is not only one way of feeling and reacting. The same happens with the way to reach orgasm in women. Starting from the point that you should not focus on climaxing, but on Enjoy the trip and that it is essential that we are mentally predisposed, we are going to see some of the most common ways to reach the peak of pleasure:
preliminaries: These previous caresses, normally together with rubbing, can make the woman reach orgasm. Do not forget that in addition to the genital there are other erogenous zones such as the thighs, nipples, ears or neck and to make this part more exciting there are several accessories that can help you, such as a massage candle with super pleasant fragrances or if you want a super fun experience, try our crackling massage foam.
oral sex: It consists of the stimulation of the clitoris, the entrance of the vagina and the lips of the vulva with the tongue of our sexual partner. That said, don't focus only on the genital area… There are a thousand areas to lick and kiss! Do you want to give a different touch to oral sex? Try flavored lubricants, choose the one you like best… and savor!
Masturbation: It can be done alone or with a partner and many times it becomes a quick and pleasant way to reach orgasm. Some lubricants and gels that can help you achieve it more easily, like this gel, very well called a liquid vibrator. SPECTACULAR!
Penetration: As we have explained before, you can reach orgasm thanks to the stimulation of the vagina (inner area of ​​the clitoris or G-spot) or if the clitoris is also stimulated during penetration (through rubbing or masturbation). In this case, posture is fundamental, depending on where the thrusts come from, one area is stimulated more than another. With this stimulating gel for the G-spot, it will probably help you to enjoy it more, in addition, it includes an informative booklet on the best positions. To practice!
sex toys: It is clear, sex toys are a great ally of pleasure. It doesn't matter if you use it alone or with a partner, it's always great to have a good sexual peripheral (at least… 😉 ) Of course, depending on the area that you most want to explore or that excites you the most, there are many options. Here are some!
– Clitoral stimulation
Many of the sex toys are designed to stimulate the glans of the clitoris. If you want to focus on it 100%, we recommend one of the external vibrators or a clitoral sucker, an innovative toy based on pressure and non-contact massage to stimulate the clitoris inspired by oral sex.
– Multiple stimulation
Do you want twice the sensations? Then you can opt for stimulation through the vagina and the clitoris with a vibrator that has an internal and an external part. An example is this double stimulation rabbit vibrator. I am sure you will become great friends! 😉
Do you already have a toy, but want to renew it or try new experiences? Do you dare to a triple stimulation? With this super complete vibrator you have internal vibration, rotation for the clitoral glans and vaginal "up and down" movement. "premium level". Suitable only for those who want it all.
– Vaginal stimulation
If you prefer to focus only on vaginal stimulation, you will also find a wide variety of erotic items, such as this vibrator with electrostimulation, which provides vibrations and electrostimulation together or separately. Does anyone give more?
Keep in mind that, as we always emphasize in our tuppersex, sex toys are excellent massagers for any part of the body: neck, neck, cervical, lumbar or feet can be great allies when it comes to stimulating us through massages, caresses or , why not, pleasant vibrations. You do not believe it? This massage glove will dispel any doubts you may have, a good way to introduce good vibrations in your home!
And yes, we are a bit pushy, but remember that the largest sexual organ of human beings is the brain. To enjoy yourself to the fullest, you must relax, leave your mind blank and open yourself to new sensations. experiment!
Do you have any questions or don't know which product to choose to reach amazing orgasms? Contact our SexCoach, Bea, she will be happy to assist you and help you!
We want to thank the author of this write-up for this remarkable content

Female orgasm: hundreds of ways to achieve it


Take a look at our social media accounts and other pages related to themhttps://catherinecoaches.com/related-pages/